We specialize in 3 types of insurance:
Professional liability (E&O)
Business Insurance
Contractors Insurance
This insurance protects professionals financially in the event they get sued by a client or third party. The insurance kicks in when the suing party endures physical, emotional, or monetary damages and decided to take matters to court or file a claim.
Professional Liability insurance is also referred to as Errors and Omissions Insurance and Professional Indemnity Insurance across Ontario, Canada.
Professionals we provide professional liability insurance (E&O) to:
FAQ Regarding Professional Liability
Other useful posts

This insurance is crafted for business owners that operate as a sole proprietor, are in partnerships, or are shareholders in corporations. A business has many different risk exposures than range from a customer slipping on their premises to a baby choking on a toy made by a large box retailer.
Coverages to acquire under the basic package (For small or new businesses)
Coverages to acquire as your business grow or if you are already a growing company


Types of businesses we commonly insure:
FAQ about Business Insurance

When contractors take on residential or commercial jobs, they expose themselves to liability. For example.. if they screw up the job, damage property, or cause injuries.. they are then liable. This where this insurance comes in and protects the professional, financially similarly to how E&O insurance works.
Types of contractors we commonly insure:
Telecommunications

Construction
Roofing
Extermination
Air duct cleaning
Frequently asked questions before buying contractors insurance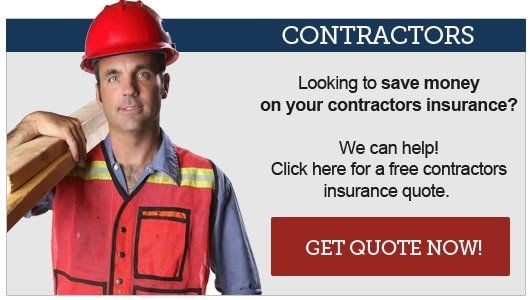 We also provide surety bonds
Want to learn about what a surety bond is? Click here.