Ontario and other parts of Canada are always dealing with long, harsh winters. While this is not necessarily a bag thing, it does mean that many citizens rely on snow removal businesses. And, this is just one of the many reasons that people are venturing into the snow removal business. However, if you are going to venture into the business you would be mistaken to do so without snow plow insurance. This insurance will not only protect your business, but it can protect your vehicles in a variety of situations as well.
With ProfessionalsCoverage you can apply for a BOP policy that will combine snow plow insurance with general liability insurance, worker's compensation, and commercial truck insurance, just to ensure that you avoid all potential risks, at all times.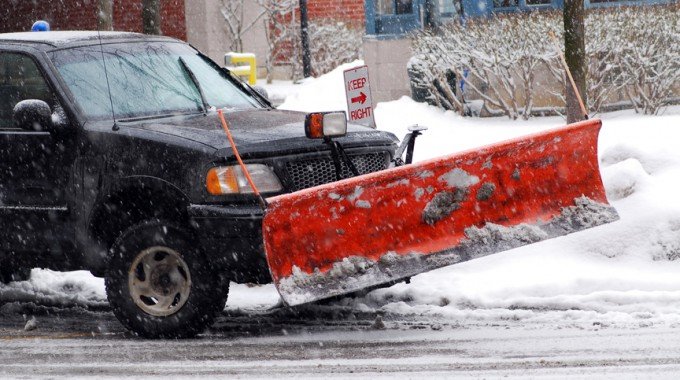 Who Should Apply For Snow Plow Insurance
In the Ontario and most surrounding areas the law requires you to invest in snowplow insurance with subcontractor insurance coverage if you are hiring subs to do the work for you before you even start servicing the local community. Any individual or business that earns an income by providing snow plowing or removal services will need to acquire this policy. Regardless, if you are offering commercial or residential you will need the policy. Just keep in mind that this might not be the case in some areas, but whatever the situation is it really is a good ideal to invest in certain policies, because they can really protect your business in a variety of situations.
Business Owners Policy
Through our business owners policy program any snow removal company can bundle several different policies to ensure that they are protected at all times. You can combine general liability insurance with income coverage and worker's compensation. To find out your eligibility all you have to do is visit the ProfessionalsCoverage website and get a free, quick quote. There is also a toll free number listed on the site if you would rather talk to a live agent.
Worker's Compensation Policies
Your employees are at risk just as you and your business are at risk. And, it is your job to ensure that they are protected when they are on your time. Whether they fall ill at work or get injured by a piece of equipment that you own, worker's compensation can cover their medical expenses and lost wages. Our worker's compensation insurance can also protect you in the event that one of your employees tries to sue you. Once again, if you want to see if you are eligible for this policy you can visit our website.
Snow plow insurance for vehicles
Here at ProfessionalCoverage we also offer a variety of packages that can protect your vehicles and equipment as well. Since you rely on these things to earn your income it would be in your best interest to protect them with the utmost care. We offer commercial auto insurance policies which includes pickup truck insurance, truck insurance, tow truck insurance, tilt trailer insurance, lowboy insurance, and gooseneck trailer insurance.
Even during the off season it is a good ideal to keep these policies intact, as we can even offer protection that will cover damage and theft to your vehicles and equipment while they are being stored. Not to mention that gaps in coverage can result in higher premium rates, which is something every business owner wants to avoid.
Bonded jobs
Also worth noting is that sometimes project owners, big builders, governing bodies, municipalities, or your city may ask you to present a surety bond in order to bid on tendering jobs in addition to insurance. If this is the case, it would definitely be worth exploring applying for a bonding facility so your business can bid on jobs that are exclusive to bonded companies.
Type of contract surety bonds we provide for snow plowing companies
We can help you attain these bonds. Please contact us to learn more.
Ready to get a Quote?


Snow Plower Disability Insurance
You biggest asset in life is your earning ability. If you are unable to work, you will need to rely on either your savings or borrow money to sustain your lifestyle. When these unfortunate circumstances occur, dependents and spouses are also impacted financially and emotionally.
Disability insurance coverage will provide you a monthly income benefit, usually totaling 70% to 80% of your income, when you are unable to work for a period of time due to injury or illness.
Types of Disability Insurance we offer
Other type of contractors we commonly insure
Frequently asked questions before buying Snow Plowing Insurance