Insurance Policies For The Home Inspection Industry
Home inspectors have a major responsibility in front of them, as they are tasked with inspecting homes, office spaces, and a variety of other properties to determine their merit. This doesn't just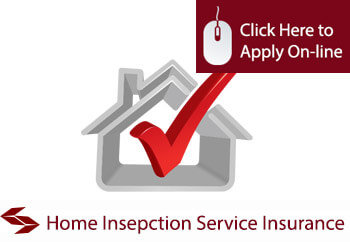 mean looking at the outside of the home either. In Ontario, you have to walk through the entirety of the home, while considering the various aspects and appliances of each property. Not only is this a huge checklist that you have to go through and check, but you have to be on the lookout for any potential future problems, as well as things are not up to code. What happens if you accidentally overlook something that later results in a huge financial loss or death to one of the homeowners?
They are going to come seeking you and your company out for retribution, which might result in a major lawsuit and the eventual closing of your company. In severe cases, these homeowners might even try to come after some of your personal possessions. With that being said, this is where professional liability insurance also known as Errors and Omissions Insurance (E&O Insurance) or a comprehensive home inspector insurance program that bundles up multiple coverages in one policy can come in handy. This policy will protect you anytime one of your clients suffer financial losses due to mistakes or sheer negligence on your part. In addition to this, it will cover frivolous claims as well.
In addition to learning about insurance by reading our website, it is also recommended to speak to a broker or an insurance company specialist to learn about the steps to qualify your business for a professional liability policy.
Other coverages that can benefit Home Inspectors
Sure, home inspectors professional liability insurance sounds great, but it isn't the only policy that you are going to need to protect your company at all times. You will be faced with a variety of dangers and risks on a daily basis. However, you shouldn't fret, because there are specially designed policies, that are also recommended by the association of home inspectors of Ontario, that can protect you in several unique situations. The only problem is finding the exact policies that your company needs, which you will discover below.
You are going to be crawling around in people's attics and basements, testing for mold and radon, in order to make proper home inspections. This can be dangerous. Just the slightest mishap and you might potentially cause the customer a thousand dollars' worth of damage. However, general liability can protect you in these very situations. Along with this, it can protect you in the event that you cause the homeowner bodily harm. If you drop something from a ladder and it lands on a homeowner, this insurance will cover their medical expenses. Due to the high risks of property damage and bodily harm, most inspectors insurance will go for a policy of $1,000,000.
As a home inspector you will spend most of your day on the road traveling from inspection to inspection. Due to the increasing rate of vehicular accidents in the Ontario area, auto insurance is going to be absolutely necessary. This insurance works pretty much just like personal auto insurance, except for the fact that it covers your commercial vehicles while you are on company time. Depending on the number of employees that you have driving vehicles, you might want to consider investing in a $1,000,000 to $2,000,000 coverage policy.
If you have employees who work for you on a regular basis, workers compensation is going to be a must. In fact, you will probably find that it is required in most Ontario areas. This policy will cover any medical expenses or lost wages that your employees suffer, while on the job. Anywhere from $100,000 to $500,000 should be enough coverage to keep you safe.

What Can You Expect The Premiums To Be?
You can see that home inspectors are faced with a variety of risks each and every day. And, this this why it is imperative to ensure that you are fully covered at all times. How much can you expect to pay for these premiums?
General Liability Insurance – General liability insurance can be a lifesaver and might be required in some Ontario areas. That being said, due to the high risks of property damage and bodily harm in the home inspection industry, most individuals in this business will have to pay more for this type of coverage. With a good clean record, you can probably start to see average costs that range anywhere from $600 to $700 a year.
Commercial Auto Insurance – Commercial auto insurance is a must for any home inspector, as it would be unsafe and illegal to be on the road without this type of coverage. Depending on your personal and your employee's driving records, you can except to pay anywhere from $1,200 and $2,400 a year per vehicle.
Workers Compensation For Home Inspectors – If you are going to have a team of employees, you cannot legally operate without workers compensation insurance. For this policy, you can expect to pay anywhere from $100 to $300 per employee.
How To Get Quotes
Now that you know the types and average costs, you are ready to seek out your provider that can provides coverage across Canada. You can easily visit our website and get free quotes for all the policies listed above. However, you can also contact and speak with an agent directly through our e-mail or toll-free number.

FAQ before purchasing home inspectors professional liability insurance
Other useful posts you should also read
Other professions we also provide insurance for: