Professional Liability Insurance for Arbitrators and Mediators is an insurance coverage that financially protects a professional in the event they cause damages and get sued by a client or third party as a result of their mistake, negligence, and or errors.  If any sort of public or private relationship suffers losses as a result of your services while resolving disputes for business, domestic relationships, parenting issues, or in general trying to reach mutual conclusions, the outcome can very possibly be a hefty insurance claim against your business' insurance policy.
We recommend having no less than $500,000 per claim and $1,000,000 aggregate Mediator PLI policy which is also commonly refereed to as Dispute resolver Errors and Omissions Insurance coverage.

The Ins And Outs Of a Insurance Policy For Arbitration And Mediation
Arbitrators and mediators have tons of responsibilities on their shoulders! This is no difference for the mediators working in Ontario. These individuals are required to negotiate with two parties to ensure that both sides are able to come to a reasonable agreement. This can be far tougher than you could ever imagine. If one side of the arrangement feels that you've done them wrong, they may come after you. An error on your side no matter how small could easily lead to a legal suit and that could result in a significant settlement.
The good news is that there are ways to protect your self from such problems. By working with a professional liability mediators insurance broker, you should have little to no trouble getting the protection that is needed. Arbitrators professional liability insurance could make a huge difference in the long run. It is true that mediators professional liability insurance can be expensive. Nevertheless, it will prove to be well worth it in the long run.
With this type of coverage, you will be able to defend yourself in the event of problems. Although it is the duty of your broker or insurer to guide you through the claims process in the event damages occur, we still always suggest that you familiarize yourself with the claims process.
Also, just remember that this isn't the only type of coverage that you're going to need! More coverage may be needed.
Additional Insurance coverages
At the end of the day, mediators insurance is not going to cover all possible problems. There is a possibility that something else will go awry. This is why you need to make sure that you speak with a mediators liability insurance broker. They'll help you find the right coverage for your individualistic needs and preferences. So, what other policies should you add to the equation? You'll find out below.
First and foremost, you need to understand that you're going to be having clients coming into your storefront. There is a possibility that something bad is going to happen. There is a chance that your client is going to experience a fall. When this happens, you're going to be held responsible. Then, you're going to be hit with a major lawsuit. That could end in a big settlement. Thankfully, you can protect yourself from such situations. Obtaining at least $100,000 per claim is highly recommended.
You will definitely want this type of coverage if you travel to client sites and are using vehicles while you commute. It will make a huge difference in the long run. Dispute resolver Professional liability insurance will protect you from tons of issues that are already mentioned above but auto coverage offers a completely different range of protection which pli does not! Since this insurance is so important, you need at least $1,000,000 per claim!
Fraud Insurance
It is also a good idea to equip your self with fraud insurance. This type of coverage will make a world of difference. It will ensure that you're protected in the event that one of your workers does something wrong. You just never know who you can trust. This is why you need the appropriate coverage. This coverage will give you the ability to sleep well at night. The amount needed varies significantly. Nevertheless, you should try to obtain at least $100,000 worth of coverage per claim.
Property Insurance
For mediators, it is true that you're going to be working at lot out of your office. Your place of business is immensely important. This is why you need the right insurance. You need insurance that is going to protect you in the event that your property is damaged or destroyed. The insurance could potentially help you rebuild your building should something go wrong. It is always a good idea to work with an arbitrators insurance broker. With their help, you'll be able to get the coverage needed to protect your business. At the very least, you should shoot for $500,000 worth of coverage.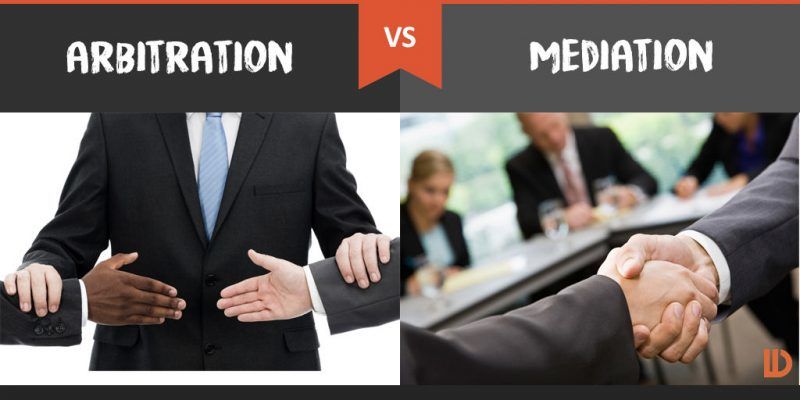 How much does insurance Cost?
Many licensed mediators are concerned about increasing their monthly expenses, so they will opt out on purchasing additional insurance coverage. This is only to be expected, especially for mediators who are entering the professional world. Fortunately, there is lots of insurance coverage available that is extremely affordable and will still protect you and your business against financial loss related to third-party claims and civil lawsuits.
Professional Liability Insurance – As mentioned above, professional liability insurance or E & O insurance is a requirement for all mediators who are providing service in Canada. Depending on what territory or province you provide service in, you may be required to carry a specific amount of coverage. This information is typically available through licensing agencies, so it is easy to access. Depending on how much coverage you need, your level of exposure and claim history, you could pay anywhere from $600 for a $1 million policy.
Fraud Insurance – As a mediator who works with individuals, families, organizations and businesses, as well as a team of employees, you will need fraud insurance. If you are defrauded by one of your employees, you are responsible for the financial loss. While you could try to recoup the loss, it is highly likely that you would not see positive results, even if you file criminal charges against the employee who defrauded you and your company. So, to protect your company from financial loss in the event you are defrauded, you will need to obtain fraud insurance. A fraud policy with a limit of $500,000 will average $50 – $100 per month.
Property Insurance – Since many of your clients will visit you at your office, you will need property insurance. Without this coverage, you would be responsible for any accidents that occur on your property. This includes employees and clients, so the risks are very high for mediators, especially those with a revolving door. Depending on the size of your company, you will need to obtain a property insurance policy with $500,000 to $1 million of coverage. This policy will cost you anywhere between $150 and $350 per year, if you choose to opt for it, of course.
How do I apply for Insurance and get a Free Quote?
Are you interested in learning the real costs of the Mediator liability insurance? If so, you're going to need to get in touch with us. We'll help you obtain a arbitrator liability insurance quote. Just fill out the form and we'll get you a quote as soon as possible from a licensed Canadian insurance company. You can also contact us via phone or email!
The right time to buy insurance is always before any job begins. The last thing you want is a claim being denied for any reason.

FAQ before purchasing arbitrators and mediators professional liability insurance
Other useful posts you should also read
Other professions we also provide insurance for: