Everything Appraisers Need To Know About Insurance
With the real estate market booming in the Ontario area there is a huge demand for appraisers. Appraisers not only visit a property firsthand and evaluate its condition, but they are solely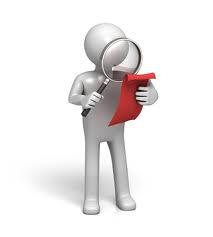 responsible for determining the exact value of that property. Depending on the type of property, the appraiser will need to consider a variety of factors and amenities. For instance, you might have to consider the location, age, features and condition of the property. Another important factor that must be considered, especially in commercial property, is the internal assets, such as furniture and appliances.
It goes without saying that appraisers have a huge a responsibility and burden on their hands. Just the slightest miscalculation or misjudgment could easily under- or over-value a property. This would not only be harmful to your reputation, but it could potentially cost your client thousands or maybe even millions of dollars. This is why all appraisers need to be protected with an appraisers professional liability insurance policy which is also known as errors & omissions insurance. This policy can protect you, in the event that a client files a negligence claim or lawsuit against your business. It also protects against accidental injury claims. Regardless, if you are at fault or not this policy can provide coverages for expenses accumulating out of medical bills, court costs, and even attorney fees.
Is Professional Liability Insurance The Only Coverage You Need? Well, No!
If you lived in the perfect world, appraisers insurance would be the only type of coverage you would ever need. Unfortunately, you don't live in the perfect world and as an appraiser you are faced with many other daily risks that this policy won't cover. Below, you will discover some of the other types of policies that you might need to protect your company.
Commercial vehicle insurance is pretty much just like personal auto insurance except for the fact that it protects you and your employees, while they are driving company vehicles on company time. This coverage can protect your business from medical bills, property damage, and other vehicle damage related to accident claims.
While there is no set rule on how much commercial vehicle insurance you need, there are some providers that will require a minimum of $100,000. However, most appraisers will go for policies that cover anywhere from $$500,000 to one million.
Commercial general liability is another great policy to consider, as it can protect you in the event that you cause bodily harm or property damage. For instance, if you are appraising a roof and fall through it, this policy can cover you for the damages that you cause to that roof. Depending on the type of properties that you are evaluating and the size of your company anywhere from two million to four million dollars coverage should be enough.
Workers compensation insurance is a lot different than general liability insurance for appraisers. In fact, this policy was specifically designed to protect your workers. In the event that one of your employees suffers an on-the-job accident that results in bodily harm, this coverage will cover the medical losses and some of their wages for lost time at work. While workers compensation is required in Ontario the coverage amount might vary from area to area. For instance, some areas might require $100,000 coverage per employee, whereas some areas might require $500,000 coverage per employee.
Your best option is to go as high as possible, even though you might have to pay more. This will protect you in the event that an employee suffers extreme bodily harm on the job.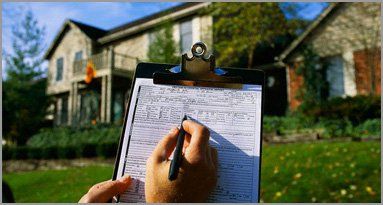 How much does it cost to get insurance for appraisers?
As an appraiser, you should be aware of the risks you face on a daily basis, so it is imperative to be fully protected with the right policies at all times. That being said, how much can you expect to pay for each of these polices?
Commercial Vehicle Insurance – When it comes to commercial vehicle insurance there really are a variety of factors that can play into the costs. The number of employees, along with their driving records, and the type of vehicles they are driving can all play major roles in the costs. However, on an average with employees that have decent driving records, you can expect to pay anywhere from $1,200 to $2,400 each year. However, there are many factors that will drive up the annual premium. These factors include the number, value and type of commercial vehicles you own, the location of your business, accident and violation history and the structure of the policy.
Commercial General Liability – While commercial general liability may not be a requirement in the Ontario area, you could greatly protect your business from a variety of potential risks. Also, keep in mind that everything provider out there is different, but you should expect to see premiums starting at right around $500 a year for a $2 million policy.
Workers Compensation Insurance – Workers compensation is going run a bit more than insurance for appraisers. In fact, you can expect to pay anywhere from $5,000 to $7,000 per employee, which is going to add up if you have quite the workforce.
How to apply for an insurance Policy for your appraisal business?
Applying for appraisal insurance quotes is now easier and quicker than ever thanks to our new innovative online platform. All you have to do is simply visit our website and you can get a quote for the types of policies that you want and the amount of coverage that you need. However, if you would rather prefer to speak with an individual or contact us by e-mail, you can also e-mail us through our website or use the toll-free number to speak with a live representative.

FAQ before purchasing appraiser professional liability insurance
Other useful posts you should also read
Other professions we also provide insurance for: