Insurance Coverage Requirements for Chiropractors
Chiropractors in Ontario are truly in a unique profession. Not only do they get to work with a broad range of individuals, but also they actually get to help ease people's pain and suffering. With on-the-job injuries on the rise and more and more individuals suffering common injuries like tennis elbow, localized pain, and carpal tunnel syndrome in the Ontario area, chiropractor businesses are becoming essential. However, running out and getting a license and starting your own business won't be just that simple. In order to become a chiropractor and protect yourself, your business, and your employees, you are going to have to learn about professional liability insurance for chiropractors along with workers compensation coverage for your employees.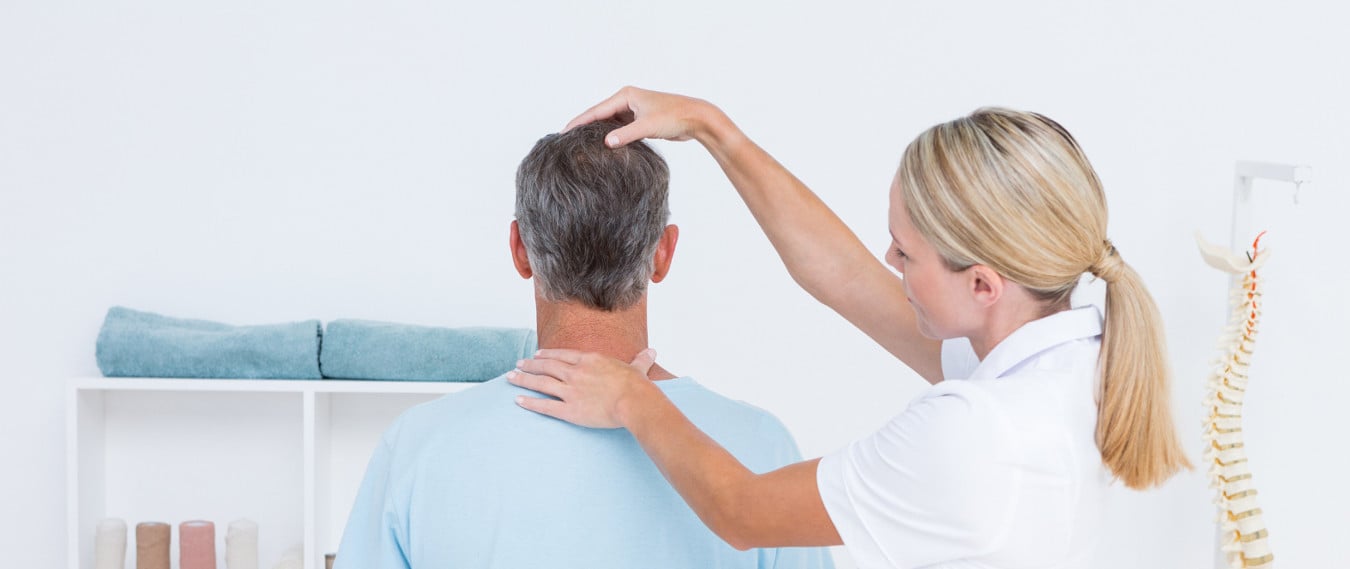 Insurance for chiropractors is commonly referred to as error and omissions insurance. This type of insurance was specifically designed to protect chiropractors and other professionals against financial loss related to negligence, medical errors and injuries. The coverage can also protect you in the event the patient makes frivolous claims that you caused them harm or financial loss. For instance, if a client requests a deep tissue massage and claims afterwards his or her neck was injured during the treatment. Whether you are responsible or not, have a comprehensive professional liability insurance policy can protect you by covering the cost of medical bills, as well as litigation and court fees.
Additional Coverages that a Chiropractors Policy should have
Unfortunately, the above situation won't be the only risk you and your employees are faced with on a daily basis. Thankfully, there are a variety of policies that can ensure you are fully protected at all times. While having too much insurance is never a bad thing, if you want to minimize your payments and ensure you have the most effective coverage possible, you need to know exactly which policies best suit your needs. Below you will find some of the best policies available for chiropractors in the Ontario area.
General liability insurance is without a doubt essential for any business owner and medical practice. It protects your business from bodily injury claims, third-party medical costs, lost data, personal injury, and property damage. For example, just imagine if you have a client on the massage table and he or she rolls over, hits the floor and breaks her wrist. Since this happened in your place of business, you are going to be held responsible and might get sued. General liability insurance can cover the cost of this client's medical expenses.
Since chiropractors oftentimes see clients in the office, it is not uncommon for them to get a policy that covers up to $2 million dollars in claims.
Cyber Insurance
Cyber insurance was specifically designed to protect chiropractors, in the event you suffer from a cyber crime or data breech. For instance, if someone breaks into your office and steals your client's medical information and releases it to the public, you could be at fault. This could be very detrimental to your business if you are dealing with professional athletes. Depending on the popularity of your client list and the location of your business, the most reasonable amount of coverage for cyber insurance is $1 million.

How much will Professional Liability Insurance for Chiropractors Cost?
By now, it should be no big secret that chiropractors are exposed to a variety of different risks on a daily basis. Fortunately, there is specialized coverage and policies available that can help reduce these risks. While there is no one policy that will do everything, you should keep in mind that one insurer can bundle all your policies together, which could potentially lower the overall costs of your premiums. That being said, what can you expect to pay for the above-mentioned policies?
Professional Liability Insurance – Chiropractors must obtain a minimum of $1,000,000 in coverage per claim with a $3,000,000 aggregate limits. You can checkout the College of Chiropractors of Ontario website to know more about the requirements. For the year, you can expect to pay anywhere between $1,500 to $2,500 a year for this coverage.
General Liability Insurance – Since you are going to have patients in and out of your office all day, every day, you will need a hefty general liability insurance policy. Of course, every provider in Ontario is going to offer you different rates, but you should expect to pay anywhere from $500 to $1,000 a year for a $2 million policy.
Cyber Insurance – There are a variety of factors that might increase the right of cyber insurance, but if you want to protect yourself and your clients from cyber fraud you are going to without a doubt need this policy in your arsenal. For a $1 million coverage policy you can expect to pay anywhere from $1200 to $1500 dollars a year. You number of patients and location might make play a major role in this price.
Malpractice Insurance – Malpractice insurance is a necessity for all medical professionals, including chiropractors. This type of insurance is designed to fight against lawsuits and claims related to errors and omission in the workplace. These errors and omissions can be anything from a medical error, medication error, bad advice, wrong diagnosis and accidental injury. A good malpractice police can cost up to $200,000 a year, depending on the location of your practice However, in Ontario a chiropractor will pay anywhere from $20,000 to $35,000 annually.
While deciding on the policies and amounts of coverage you need might not be easy, applying for Chiropractor professional liability insurance quotes is easier than you could ever imagine. All you have to do is visit our website and apply for a free quote. However, if you would rather speak to a live individual or an online consultant to learn about what will be covered under your professional liability policy, you can e-mail our offices or call the toll-free number 1-888-480-7677 during business hours.

FAQ before purchasing chiropractors professional liability insurance
Other useful posts you should also read
Other professions we also provide insurance for: