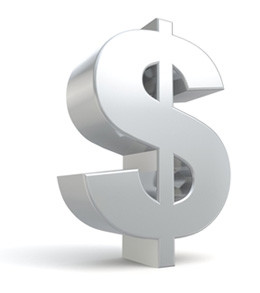 If you own a business in the Ontario area or anywhere in Canada, you probably already know that professional liability insurance is something that is absolutely necessary. Regardless of how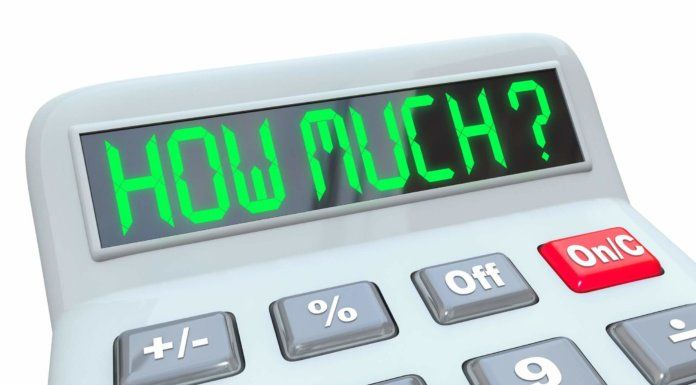 cautious or careful you are, there is always a chance that mistakes could occur and that is where professional liability insurance comes in handy. While the law might not require this type of insurance, it would be a huge mistake for anyone to go into business without it as many different professionals require professional liability insurance. With that being said, you need to know that there are a variety of factors that can determine what you will pay for professional liability insurance. Below, you will discover some of the factors that can determine your cost for professional liability insurance.
The Size Of Your Company And Employees
There are lots of benefits to being a bigger company. Unfortunately, being a bigger company doesn't mean that you are going to get lower insurance rates. In fact, when it comes to qualifying for professional liability insurance, if you have more employees, you can expect to pay a higher premium. Since professional liability insurance covers your employees, it means that your company is at a higher risk, and that is why insurance providers charge larger companies more money. A comprehensive training program may be able to help offset the increased costs to some degree.
The Type Of Industry That You Are In
It might seem completely unfair, but another factor that can impact the cost of your professional liability insurance is the type of industry that you are in. Insurance providers consider some industries such as engineers to be riskier than others such as auctioneers. If you fall into this category, you can expect to pay more. With that being said, just because you are in a high-risk industry, it doesn't mean that you should skimp on this policy. In fact, individuals in a high-risk field should be more inclined to get this type of insurance. Statistics suggest that only around 44% of small businesses make it after 4 years. Unfortunately, the other 56% end up closing their doors due to frivolous lawsuits and other similar problems.
By protecting your company to the fullest, there is a possibility that you'll be able to keep your business operational well beyond four years!

The Location Of Your Business
The region that you are located in can also make a difference in the amount of money that you are going to end up paying for a professional liability policy. For instance, businesses such as architect firms in the Hamilton, Ontario area can expect to less for a professional liability insurance policy as compared to businesses in the Toronto area. Each area is unique. If you operate a business in an area that receives a lot of insurance claims, there is a pretty good chance that your premiums will be higher. Unfortunately, this is something that most business owners will not be able to change.
Well Written Contracts
Contracts are a very important part of any business negotiation. What you might not know is that well written contracts can make all the difference in the world. For instance, if your contracts are poorly written and don't cover your company well, this means that you are at a much greater risk of a lawsuit. On the other hand, if your contracts are in-depth and comprehensively cover every aspect of your company, you can expect to pay lower rates. This is why it is imperative to have a professional business lawyer scan all your contracts with a fine toothcomb. This can go a long way in reducing your rates and exposure even if you are in a low risk industry professional such as a bailiffs.
Team up with a lawyer to ensure that your contracts protect your company to the fullest. Do this and there is a good chance that the Canadian insurance companies will discount your premium.
Company History
When signing up for personal insurance, there is a pretty good chance that the insurance company is going to delve into your history. Since 2012, automobile insurance costs have increased by as much as five-percent in many areas. Much of this has to do with the increased risks. Today, there are more drivers on the road and that equates to a great risk of crashes. When signing up for professional liability insurance, you can pretty much guarantee that your company's history will be evaluated thoroughly.
Has your company been sued in the past? Have you been forced to deal with insurance claims? If you answered yes to one of these questions, you can pretty much guarantee that your insurance costs will soar higher and higher. To ensure that your insurance costs remain minimized, it is pertinent to keep your company out of trouble.
The Insurance Company
In the country of Canada, there are numerous liability insurance providers. Hiscox, Intact, Bullfrog and Aviva are a couple. After the upcoming merger between Intact and OneBeacon Insurance, Intact will have an annual premium value of $1.5 billion dollars. Bullfrog tends to be much smaller. Suffice to say, there are numerous differences between these companies and you'll want to learn as much about them as possible, before handing over your money. In many instances, the premium costs will vary slightly from one insurance provider to another for professionals such as consultants as each market has it's own risk appetite.
It was recently concluded that the annual cause of general liability insurance was $741 per year or $62 per month. Approximately 54% of small business owners paid somewhere between $400 and $600 for their insurance policy. By shopping around, there is a good chance that you'll be able to swing the numbers into your favor.
Industry Specifics
In many cases, the company will need more than liability insurance for professionals. They may also need vehicle insurance and workers' compensation. It is absolutely pertinent to get all of the coverage you need from the beginning. Generally, it is best to get all policies from a single company. This will often help you acquire a discount. Speak to the various insurance companies about an industry specific policy. This will help you acquire only the insurance you need for the lowest cost! In some cases, a small business may only be required to pay $500 a year for the insurance needed.
Other FAQ before purchasing professional liability insurance
Other useful posts you should also read