Directors & Officers Insurance (D&O Insurance) also known as Professional Liability Insurance for Directors and Officers is an insurance coverage that provides financial protection to the directors and officers of a business in the event they get sued by a client, third party, or the business itself. While operating the businesses and engaging in risk management, as a director or officer or a public or private company, there is always a chance for a lawsuit to come against a D&O policy as a result of negligence, errors, damages, and or mistakes caused directly or indirectly by the board of directors. We recommend having at least $1,000,000 coverage in place as financial consequences of having to pay a law suit can result in bankrupting a person or business.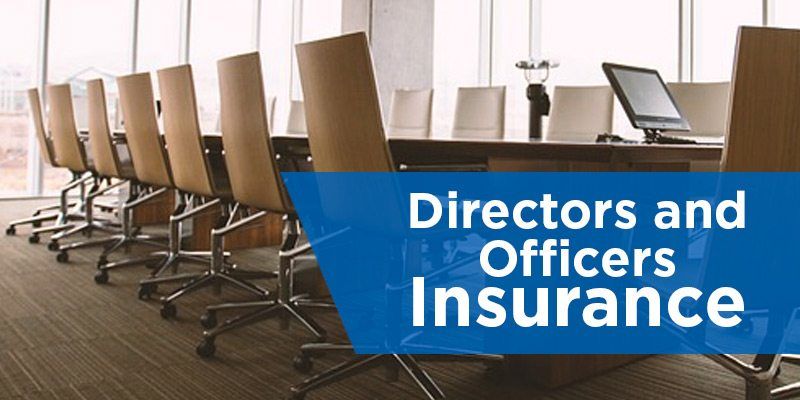 Why Directors And Officers Need Insurance
Directors and officers are some of the most important individuals in Ontario. After all, they make some of the biggest decisions for the business. This can be a ton of responsibility and pretty much anything could go wrong. This is why you need to take steps to protect yourself. When you're working around the clock to get the job done, there is a possibility that your exhaustion is going to make you do something wrong. This is why you are going to need a variety of different insurance coverages, but Directors and Officers Insurance coverage will without a doubt be one of the most important policies that you need to invest in.
So, what exactly does a directors and officers insurance policy cover? This is a type of policy that will protect you in the event that you make a mistake that results in the financial loss to your customer. Whether the situation is your fault or not, mistakes liability insurance for directors will protect you in these situations. Any directors and officers insurance broker will tell you that this type of coverage will pay for the financial losses to the customer, but it could also potentially pay for any defense costs accumulated during the legal proceedings in court along with the expense of attaining a lawyer that you might have faced throughout the entire process. Keep in mind, this coverage is in addition to a standard comprehensive business insurance policy.
Other Types Of Coverages For Directors And Officers
As mentioned-above there are a variety of different risks that you are going to be faced with only a daily basis. Sure, there are specialized coverages that will protect you in these events, but you need to know which coverages that you should acquire. While owning too much insurance is never a bad thing, there are some policies and coverages that are just unnecessary for the common director and officer.
Fraud Protection Coverage
As a director or officer you are going to be in charge on several different employees at one time. You might even have to oversee a hundred employees of more. Unfortunately, not all of these employees are going to be 100 percent trustworthy or on top of their game at all times. If one of your employees steals or does something that harms a customer financially, this is where fraud protection could come in handy. Unfortunately, you don't live in a perfect world and these realities could come true at any minute and this is why director and officer brokers recommend getting at least a $100,000 policy to start out.
Directors and officers are constantly in meetings, driving back and forth to different locations, and meeting with customers offsite. While this is just an everyday part of business, it does come with a lot of risks. The road is a truly dangerous place and a major accident could result at any minute. With millions of individuals using their phones and other electronic devices while driving it puts you at risk at all times and this is why commercial vehicle insurance is necessary. This insurance product can cover medical losses, property damage, and vehicle damage. Some specialized coverages will cover both you and the individuals that you hit, if you are deemed at fault. Professionals in the industry would recommend acquiring at least anywhere from $500,000 to $2,000,000 worth of coverage.
Cyber Insurance Protection
Directors and officers deal with a lot of high profile clients and store their information in databases. Unfortunately, these databases are at risk to hackers every second of the day. Fraud insurance can protect you in the exact situations. They will cover the any financial losses that you or your customers face as a result of the incident. The policy can also protect you in the event that one of your clients may try to sue you for the incident. This is why it is imperative to acquire at least a $500,000 policy. You might even want to go higher in the event that you have a lot of high profile customers.

The Cost of D&O Insurance
As a director and officer, you will be a well-known professional in Ontario. This means that you are at risk of becoming a victim of fraud, theft and cyber crime. There are many reasons to have D & O insurance coverage and very little why not to have it. Regardless of where you live or what company or firm you work for, it will always be in your best insurance to be fully covered.
Professional Liability Insurance – Directors and officers should carry professional liability insurance with a coverage limit of at least $500,000. If your exposures are extremely high, you may need to increase your coverage limit to $1 million. For this type of policy, you are looking at a rate of $500 to $1500 per year. While you may consider this a very high amount, you should not skimp on this insurance, because it will protect you against financial loss associated with third-party claims and civil lawsuits.
Fraud Insurance – Fraud insurance is a necessity for all directors and officers working in Ontario. This coverage will protect you from financial loss in the event one of your employees steals your client information and utilizes it inappropriately. You will be responsible for this action, even though you are not the one who committed the crime. So, your clients are going to come after you, seeking compensation for their financial losses and pain and suffering. For a $100,000 policy, you will be required to pay anywhere between $15 and $30 per month.
Commercial Vehicle Insurance – Depending on the size of your fleet and coverage amount, you may need to pay as much as $200 a month to get $5,000,000 worth of coverage.
Apply for a D & O Insurance Quote now
Get in touch with us to get a free quote. You can do so via our website, phone or email. We're always happy to help.

Other professions we also provide insurance for: