Project managers professional liability insurance also known as insurance for project managers is necessary for any professional managing properties in Ontario, Canada. Ontario project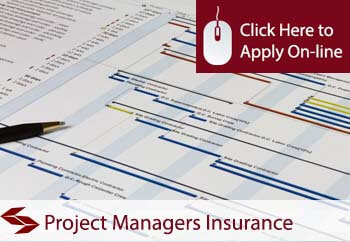 managers are responsible for every aspect of a specific projection. Not only are they in charge of the planning of the projection, but also the execution and completion. With so many responsibilities, it is no wonder why project managers frequently make mistakes. While some project managers will hire assistants to help them perform their job duties more accurately and time efficiently, they are still responsible for the project from the planning stage to the completion.
Just the slightest error could put your job or business at risk, as well as the project. Of course, it is possible to remedy some errors with a few revisions. It will not be that easy to correct a severe error related to poor planning and misappropriated funds. This could cause a major delay in the completion of the project and a financial loss. Some project management companies will not overcome these mistakes. In fact, they may end up spending all of their money for rectifications.
The only protection against claims and lawsuits associated with errors and omissions of your job is professional liability insurance (Project manager PLI) also known as project management business insurance. This project managers insurance coverage protects companies and professionals against damages caused by third-party negligence claims and civil lawsuits. This type of project manager liability policy will only cover third-party bodily injury, personal injury, property damage and advertising injury claims.
Important Liability Insurance Coverages that Project Managers should have on their policy
Every professional will hesitate to purchase additional liability insurance, because they want to keep their expenses to a minimum or just do not feel it is necessary. You can never have too much coverage, but you can have too little coverage. Your primary goal should be to ensure you and your business is fully protected against liability claims made by third parties. Additional coverage options include:
Contractual Liability Insurance
Project managers often find themselves involved in several contracts at the same time. The more open contracts you have to worry about, the more room for error. Contractual liability insurance will protect you against financial loss related to third-party bodily injury and property damage claims. This type of insurance is often combined with commercial general liability policies. It will cover all or part of your litigation fees and may cover the contractual liability you assumed on behalf of another party.
It is recommended for project managers to purchase a contractual liability insurance policy with limits of $1 million. Project management companies with employees should purchase a policy with limits of $2 million.
A must for project managers and project management companies is commercial general liability policies. This type of policy protects you and your company against bodily injury, personal injury, advertising damage and property damage claims. It will also cover damages to property you rent and medical payments of a third-party. Every project manager and project management company needs commercial general liability insurance. A single error or accident could result in a civil lawsuit that could bankrupt you and your company. The coverage amount will depend on your level of exposure, but on average project managers in Ontario will purchase a $1 million policy. However, it is not unusual for some project managers to purchase a policy with limits of $2 million.
Casualty Insurance

Casualty insurance is a type of liability coverage that protects against property damage claims and medical expenses of third parties. If you are found to be at fault in an accident, the casualty insurance will respond, covering all or most of these expenses.
A $500,000 casualty insurance policy is recommended for project managers and property management companies. However, if you believe your level of exposure is higher, you should increase this amount accordingly. Keep in mind that the turn around time to get insurance quotes for a higher limit may take up to 48 hours. Insurance companies are very particular about their underwriting guidelines when it comes to adding endorsements or changing limits.
Umbrella Liability Policy
An umbrella liability policy is not associated with commercial general liability policies. However, they often go hand-in-hand, as businesses, organizations and professionals will purchase them at the same time. This type of policy will respond when the limits of the general liability policy is exhausted. It also protects against specific claims not covered by the CGL policy or other underlying policy. It is recommended for project managers to purchase an umbrella liability policy with limits of $500,000.
Average Cost Of Project Managers Insurance
Below is a list of the average costs of the policies listed above.
Professional Liability Insurance – You can expect to pay between $500 to $800 per year for the basic $1 Million Coverage.
Contractual Liability Insurance – Depending on the amount of the contract, a single policy may cost up to $1000 or more. For example, the insurance cost of a $75,000 contract will cost on average $6000.
General Liability Insurance – The average cost of commercial general liability insurance is $400 per year.
Casualty Insurance – The average cost of casualty insurance or better known as liability insurance cost on average $200 per year.
Umbrella Insurance – The average cost of umbrella insurance is $200 per year.
Apply for an Insurance Quote
There is no doubt that liability insurance for project managers can be confusing and overwhelming, but our website breaks everything for you including educating you about when you need to be insured and how to file a claim. In fact, you can visit our site and get quotes for all of the above-mentioned policies in just a matter of minutes. However, if you have the preference of speaking with a project manager business insurance broker, you can e-mail us through the website as well or call the toll-free number listed on the website. We want to make everything as easy as possible, when it comes to project manager insurance.

FAQ before purchasing project managers professional liability insurance
Other useful posts you should also read
Other professions we also provide insurance for: