Paralegals are absolutely essential to the justice system in Canada. And of course, Ontario just happens to be home to some of the country's best paralegals. In fact, it is often said that Ontario has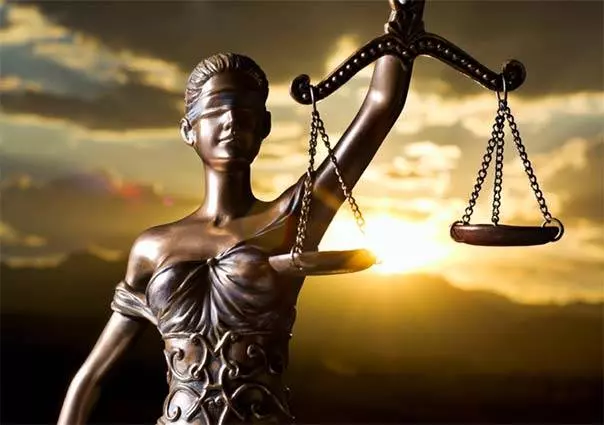 some of the best paralegals in the world. Paralegals are highly skilled individuals who are responsible for helping lawyers, corporations or governmental agencies. As a paralegal, you undoubtedly have an abundance of responsibilities on your shoulders. Paralegals might not be lawyers, but their responsibilities are just as stressful. Anything could go wrong. You just never know when something is going to go awry. You could mix up the paper and that could result in your client losing the case.
Equipping yourself with paralegals professional liability insurance policy is highly recommended. After all, the future is unpredictable. If something goes wrong, you want to make sure that you're protected to the fullest. With the right professional liability insurance broker for paralegals and the right add-on coverages, you'll be able to defend your company from pretty much every problem you will ever face. If you work in Ontario as a paralegal, you're going to need to protect yourself with paralegal PLI insurance immediately! Otherwise, you're going to risk everything.
Other Coverages other than Professional Liability
Professional liability insurance for paralegals is vital for protecting your company from incidents rising from your services. The insurance will protect you from liability caused by negligence. Getting limits as high as $1,000,000 per claim and $2,000,000 annually is highly recommended. Just remember that a professional liability insurance policy is not going to cover everything. There are some additional add-on coverages that are also recommended. Which ones are essential for Ontario's top paralegals? You'll find out below.
Property Insurance
Paralegals often work in the courtroom. Nevertheless, they have offices somewhere as well. After all, you have to do your research somewhere, before battling it out in the courtroom. This is why it is recommended that you acquire property insurance. Choosing a policy with at least $100,000 of blanket coverage is recommended. This will protect pretty much everything including computers and related materials. This coverage may also protect in the event of business interruptions and building damage.
Employee Dishonesty Insurance
As a paralegal, you may have an assistant or two. Scouring through the evidence on your own can be immensely difficult and time consuming. Two sets of eyes will usually be best. This is why you should think about getting employee dishonesty insurance in addition to insurance for paralegals. Getting as much coverage as $10,000 per item is best. If your employee does something deceitful, this insurance will protect you!
There is also a good chance that you're going to need commercial general liability insurance. After all, a lot of your clients visit your offices to get the assistance that they require. Commercial general liability can protect a company from bodily injury and property damage disputes. Since your line of work is less risky in this area, you should be fine with limits of $1,000,000 per occurrence and $2,000,000 annually. Nevertheless, you should not take the risk of not having this type of insurance.
Depositors Forgery Insurance
Your company is likely going to be accepting financial instruments, such as checks. If this is the case, you need to protect yourself with forgery insurance. This insurance will protect your company from losses and damages caused by forged and faked financial instruments. It is indeed true that this is pretty rare. Nevertheless, it is wise to be covered. Since the risks are low, you should be fine with limits of $100,000 per occurrence and $200,000 annually.

Expected Costs of Insurance
As a paralegal, you need plenty of insurance from a licensed Canadian insurance company. The costs are going to accumulate very rapidly. Knowing what to expect ahead of time is recommended.
Professional liability insurance – As low as $475 annually
Commercial general liability insurance – As low as $650 annually
Forgery insurance – $50 annually
Employee dishonesty insurance – Average $150 annually
The prices can vary significantly based on a handful of factors. Therefore, you might pay more or less than the aforementioned prices. It would also be worth your time to ask your broker how a claim is filed and as a business owner what you will need present to the insurance company in the event this circumstance occurs.
Apply for a Paralegal Insurance Quote Today
The best way to find out the costs is by acquiring a free paralegal errors and omissions insurance quote from us. You can get a quote by filling out the form on this website, calling our toll-free number or contacting us by email. We'll respond to your request as quickly as possible and help you get a professional liability insurance policy.

FAQ before purchasing paralegals professional liability insurance
Other useful posts you should also read
Other professions we also provide insurance for: