Accountants today service from individuals to billion dollar companies. The need and demand for their services is not just an advantage

to individuals or businesses, it is a complete must. Without professional accounting, it can be hard or almost impossible for businesses to track the flow of their funds. This demand for Accounting services created an opportunity for Insurance companies to construct an Accountants Errors and Omissions Insurance policy.
What Does an E&O Insurance for Accountants cover?
Every policy is created following a needs analysis of the client. Some clients want the least liability limit policy they can get to cover themselves, while on the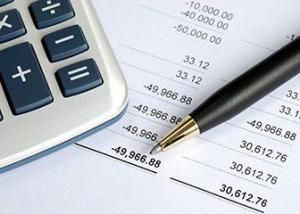 other hand, some businesses insure themselves up to $20 million from future liabilities. It is always the question that comes to mind following the idea of insurance, "How much does Accountants Liability Insurance cost?" The answer to that is, there is no concrete answer.
Every insurance policy has different coverages, limits, inclusions, and exclusions. We quote clients from $500/Year and quote into the thousands depending on their exposures and nature of activities. Most of our clients request $1,000,000 to $3,000,000 Liability limits. We can quote any limit lower or higher.
A professional indemnity insurance for Accountants provides coverage in the case of a liability arising as a direct result of the insured's services. When your clients face monetary damages or losses to their business as a result of your services, the situation may result in the client filing a law suit against you. Clients tend to file a lawsuit to recover from financial loses or damages that were a result of your services, your errors, or negligence when conducting your business. Your Errors and Omissions Insurance for Accountants policy provides financial coverage, subject to the policy limit, in the case of you being sued. If the nature of the claim is not an exclusion on the policy or a fraudulent activity on your end, your Accountants Professional Liability Insurance covers the claim against you, up to your liability limit.

Professionals we commonly insure, but are not limited to:
Chartered Accountants

Public Accountants

Management Accountants

General Accountants

Financial Accountants

Book Keepers

Financial Managers

Internal Auditors

Fraud Examiners

Enrolled Agents

Government Financial Managers

Financial Planners

Accountants Errors and Omissions Insurance – How to start?
If you are an accountant with a start-up business or a are firm that has been around for decades, we can insure you. The first step to start the process is

Requesting a Free Quote

   !

Once we have the required information, we market your insurance to our Insurance Companies. Generally this processes very fast!

As soon as we receive numbers back from our Insurers, we find the best coverage for the best price, and pitch it to you.

Generally the numbers we send to our clients are extremely competitive and insure them adequately to their exposures.

What are you waiting for?
Why get Accountants Professional Liability Insurance (Errors and Omissions Insurance)?
Being an expert and having years of experience in an industry lowers your chances of receiving a lawsuit, but it does not eliminate it. Mistakes can happened anywhere,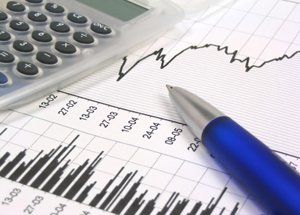 any time, and by anybody. Are you willing to save a few dollars today and be liable for millions tomorrow? With buying professional liability insurance for Accountants not only are you buying your piece of mind, you are securing the future of your career. One lawsuit against you can jeprodise the potential growth of your businesses. Businesses and professionals providing services and operating without Insurance are considered a ticking clock. If you provide any service, consulting, or impact/influence another parties decision, you need Professional Liability Insurance  .
We, ProfessionalsCoverage, have been in the Liability Insurance industry for multiple years. Out team of brokers not only provide a coverage that is best for you, but also strives to get you the most competitive cost in the market! We arrange insurance for thousands of professionals Canada Wide and are growing every year. Request a Free & No Obligation Quote today! Call us Toll-Free 1.888.480.7677


FAQ before buying Accounting/Bookkeeping insurance
Other professions we also provide insurance for: